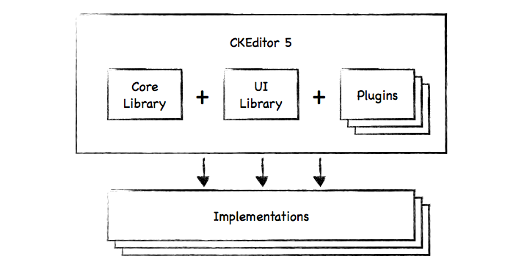 CKEditor has made a long way in more than 12 years of its existence. During this time, it has been greatly improved in many aspects, becoming a rock-solid solution for web applications, reaching 15 million downloads recently.
The Web itself changed during these years. New standards emerged together with new ways of consuming and sharing information. A much stronger understanding about the value of web content has developed, for the benefit of the present and the future of the world. JavaScript finally showed its power in the everyday life of people and the web technology evolved to become the mandatory option for modern software.
All of the above fostered the creation of our current solution, CKEditor 4. It's a modern and powerful application, a clear innovation leader in the web editing environment. Still, we think that a drastic move is necessary, to fully meet the expectations that the world will put in front of us today and in the future. In fact, that's what CKEditor 5 is all about.
Find out more from this article on Medium, written by CKEditor Project Lead and owner of CKSource, Frederico Knabben.